Can a 17 Year Old Look After a Child?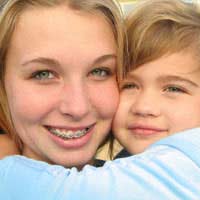 Q.
Is it ok for a 17 year old to be employed to look after a child? The 17-year-old employee would need to be trained in awareness of epilepsy and handling medication and would be unsupervised.
(Mr Palmer, 12 February 2009)

A.
Thanks for your question. It sounds like you have a particular person in mind, and that they will be looking after one specific child.
In principle, there is no particular reason that a generic 17 year old should not be employed to look after a generic child, provided that they have gone through the same processes and checks as any other individual involved in childcare. They should undergo a Disclosure and Barring Service (DBS) check, as this is the safest way to ascertain whether they are fit to work with children.
Other than these official checks, you may also want to consider thoroughly the fact that a 17 year old is unlikely to have the emotional maturity of a more experienced person. This may mean that they react to difficult situations in a less moderate way, a situation which is neither beneficial to the child nor to the carer. For this reason, you may wish to supervise the young person partially to begin with, to ensure that they are capable of taking responsibility when they are isolated later on. Similarly, it may be a good idea to limit the number of hours that the 17 year old has to deal with on their own in the first instance.
Having said this, younger people are clearly well-equipped to identify with children for the simple reason that they have more recently been children themselves. They sometimes display energy and vitality which kids can often latch onto, whereas older adults may be more cynical and more willing to do the bare minimum rather than engaging fully with the child. So, as I've already said, in principle it is fine for a 17 year old to be employed to look after a child.
In practice, it certainly helps if you've had a chance to get to know the 17 year old prior to their employment, whether on an informal basis or through an interview process. Encourage them to share with you their experiences with children, the difficulties they've encountered, and the things they've most enjoyed. There is no substitute for genuine, open conversation when you are considering entrusting a vulnerable child to another person.I hope that this helps you in your decision. There is a balance to be struck between caution and trust. With the help of the official authorities available and a good amount of conversation prior to appointment, you should be fine to employ a 17 year old in this way.
You might also like...
A childminder would like to empoly me I am 17 years old what kind of checks will I need to work with her
Jazzy
- 13-Mar-19 @ 10:15 PM
I would like to suggest to my local craft club that they allow a junior membership for 17 year olds but not sure of the legalities and if we require additional insurance, at the moment it is for 18 year olds and over.
Can you help me!? Where do I start to get into working in a nursery at a school or centre without going to university . have complete school to year 12. I have also done 3 terms work experience in kindergarten at at primary school
siany
- 15-Aug-14 @ 10:11 AM
That is me in that picture! and just to ad that is my sister not my child!! I am 23 and mother of a beautiful 3 year old :)
Hillary
- 8-Aug-14 @ 4:44 PM