What You Need to Know About Being a Scout Leader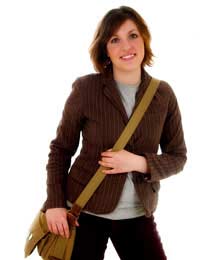 A Scout Troop Leader is an individual charged with the task of looking after and encouraging those Scouts in his troop. Originally referred to as a Scoutmaster the term was dropped in favour of Scout Leader so that it could be applied to both men and women responsible for Boy and Girl Scout troops.
Generally the leader of a Scout Troop will be a trained adult and they will have had many years experience as a Scout themselves, moving up through the ranks and finally being nominated to become a Scout Leader themselves.
What Does A Scout Troop Leader Do?
A Scout Troop Leader will be responsible for organising and overseeing activities undertaken by his/her troop which might include anything from day trips, camping, hiking, arts and crafts, other outdoor pursuits or assisting in their local community. The role includes the personal safety of scouts whilst in their care and enabling scouts to work towards challenges and activity badges.
Part of the Scout Troop Leader's role is to instil confidence and self-awareness in his or her Scouts and to promote a healthy friendly environment for all those in attendance.
In the Explorer Scouts a Scout Leader will take a more administrative approach and will leave the commanding of a troop to senior scouts but with groups such as the Cub Scouts he or she will take a more hands on approach and be responsible for the group themselves.
From an administrative viewpoint a Scout Troop Leader will be required to make proper provisions for any activities undertaken such as the procurement of any equipment needed, laying on of transport, the overseeing of budgets and other issues which may have a bearing on how a troop operates.
It is worth mentioning at this point that above a Scout Troop Leader will be what is sometimes known as a Commissioner – an individual who may be installed at county or regional level to oversee all troops within their area.
How Do You Become A Scout Troop Leader?
In order to become a Scout Troop Leader you must participate in a set number of training courses which are designed so that you can be awarded what is known as a Wood Badge. This Wood Badge is only awarded after a number of classroom and practical outdoor-based activities are completed to the satisfaction of the adjudicating body.
Upon successful completion of these tasks Scout Troop Leaders are awarded an official appointment – sometimes referred to as a 'warrant'. As always when working with children, the elderly or those people categorised as of a vulnerable disposition – a disclosure is required from the Disclosure and Barring Service (DBS), in order to confirm suitability.
If you are interested in joining the Scout movement you can visit their website or visit your local Scout hut.
You might also like...
Is work at jim's on a On a farm. And stuff around the house.
JJDOG
- 30-Oct-23 @ 10:26 PM
Am step mother of autism child I want to com a volunteer of apical needs l looked care of him to 8 years My problem is he and his father they have Eu I don't We want move to UK and to be volunteer because we love this filed and we love to take care of apical needs We love in irbid Jordan We don't have any supports And supports her are so poor and people her did not know how to comnicat whit them we are suffering and he's dad now stay with him at home 24 /7 hours To take care of himno schools for apical needs or any academy or activities We want to move to UK to give him a good life They can but I can't because I don't have Eu passport Am Jordanian So how I come to UK and be a volunteer Please help us we want give him good life and take care of him
Sara
- 6-Sep-19 @ 5:37 PM
I'd like to start a scout group in my local area and I'm looking for information on how to go forward with this idea, I was a scout for a few year when I was younger and loved it!
Amanda Deacon
- 3-May-19 @ 8:01 PM
We have started a scout movement in kibera slum in Kenya. Please advise...
ALFONSO
- 1-Mar-19 @ 3:45 PM