DBS Checks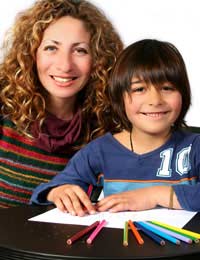 DBS Checks are carried out - and must be carried out - for anyone who wishes to work with children, the elderly or individuals who might otherwise be classed as vulnerable.
The Disclosure and Barring Service (DBS), is able to provide information about an individual as to whether or not he or she has a criminal conviction or has been charged with a criminal conviction which has expired.
This information is gathered from a number of sources and collated by the Disclosure and Barring Service (DBS), who will provide the applicant with what is known as a 'disclosure'.
This disclosure - as we have already mentioned - enables a prospective employer be they a school, residential or children's home or any institution where children, the elderly or vulnerable people reside, to decide for themselves if an applicant is suitable for employment.
Given recent upturns in certain crimes against the self; assault, sexual assault, child abuse etc, the demand for Disclosure and Barring Service (DBS), checks have increased dramatically.
When applying for a job the employer may well pay the cost of acquiring this disclosure or you may be asked yourself to pay for it and will be reimbursed if you are successful in your application for a job.
The DBS disclosure falls into three categories:
Standard
Enhanced Disclosure
Enhanced with List Checks
Standard Disclosure
A basic disclosure is just that; it gives the relevant information about an individual and whether they have any spent convictions. A spent conviction is a conviction that is no longer held as a matter of importance. These convictions - depending on the severity of them - should have been wiped from your file after ten years. Information also included is date of birth, nationality, address etc.
Enhanced Disclosure
An enhanced disclosure will show everything relating to arrests and convictions and any other information that the police or other law enforcement agencies may hold in relation to you.
Enhanced with List Checks
This will check whether someone's included in the 2 DBS 'barred lists' (previously called ISA barred lists) of individuals who are unsuitable for working with children and vulnerable adults. There is also an area within the Enhanced DBS Check process where local police can add any relevant information they may hold about the applicant.
- See more at: http://www.personnelchecks.co.uk/dbs-checks/#sthash.jJQfG7dY.dpuf
It is worth mentioning that if you are being employed as a nanny, au pair or childminder by a private citizen that they have no legal obligation to approach the Disclosure and Barring Service (DBS) for a disclosure. If you are to be employed or are applying for positions where you will be answerable to a private citizen then it is your responsibility to provide them with an up to date DBS check.
If however you are being employed by a government body or large organisation then they are responsible for seeking this disclosure - after having informed you of their intent to do so - and may under law seek to gain an enhanced disclosure which will detail all offences, charges or arrests leveled against you spent or otherwise.
It is worth remembering as well that if you were cautioned by the police for whatever reason - should it even have been a caution received as a minor - this too will show up on your DBS record.
The Disclosure and Barring Service (DBS, checks carry no time limit so if you apply for a vacancy and do not get it and then apply for another position you may be asked to provide a new DBS disclosure; this is done to provide one hundred per accuracy for the following reason; you may have been awaiting arrest or conviction for an offence at the time of your previous disclosure and these will not show up so employers will tend to ask for a new disclosure if there is a significant period of time has elapsed since the last one's issue.
You might also like...
@Animalmagic - A standard DBS check will not show an arrest, a standard DBS checks will search for cautions, convictions, warnings, and reprimands only.On an Enhanced DBS check there is a section where the police can add other relevant information that they feel is important.Your local police force might decide that it's in your employer's interest to know about an arrest or something that the police have logged.
NickO
- 25-Jun-18 @ 9:50 AM
Hi, I wondered if anyone had any thoughts regarding my previous post. I now have an interview for the possibility new job & am really worried. Many thanks
Animalmagic
- 24-Jun-18 @ 8:20 AM
Ive had a messy divorce. My ex husband made some false allegations resulting in letters from the Multi agency safeguarding hub, with no action. My youngest daughter is currently considered a child in need. I also received a community resolution as a result of my older daughter repeatedly assaulted me & I knocked her spectacles off her causing a small bruise. I realise all this sounds awful & that I am not fit to work with children. I currently work with children, I have been open about my circumstances. I am applying for another job with children but am worried about the DBS. I am having counselling where I am addressing these & other issues plus the route cause of my actions. Please could you answer my concerns.
Animalmagic
- 20-Jun-18 @ 10:56 PM
Rach - Your Question:
Hi. I work with vulnerable adults. The father of my children got full custody as I did not attend court as he told me we didn't need to go and we could sort it out. He tricked me. However he got full custody. Will this affect my dbs?
---
Our Response:
Unless you have a criminal record, this will not affect your DBS check.
WorkingWithKids
- 14-Jun-18 @ 12:45 PM
Hi.. I work with vulnerable adults. The father of my children got full custody as I did not attend court as he told me we didn't need to go and we could sort it out. He tricked me. However he got full custody. Will this affect my dbs?
Rach
- 12-Jun-18 @ 6:22 PM
Hi, I am a new dance company/ teacher who is planning on running a local dance class for under 16's. I have been advised that I would need a supervisor or another adult present so I am alone with the children. Would this supervisor need to have a DBS, or at least a recent one? Or would me having DBS be enough? Thanks
VOLT Dance
- 5-Jun-18 @ 4:02 PM
@PJ - your caution will show up on a DBS check.
JJJ
- 5-Jun-18 @ 11:06 AM
Hi, 5 years ago July I sent my ex partner a text telling her that interest was due to be going on the loan I took out for her, and made her aware of the money she still owed me. We had been in contact since we split in the January. 2 police officers turned up at my house and said my ex said I had been stalking her for months and sending texts. They issued me with a harassment order. I was So upset and stupidly went to me ex's house to ask why she would do this to me. Her friend rang the police and I was arrested, thrown in a cell, interviewed and cautioned. I sent an appeal to the IPCC. I found out that the police didn't see any texts, plus I had been to see my ex in hospital by request only 2 weeks before and had signed in. She had been sectioned for bi polar disorder and was on a cocktail of drugs. An inspector rang me and basically talked me out of proceeding as I would get the officers in trouble. That was not my intention. I just wanted to hilight that that there was other information that needed to be considered. I didn't get anywhere and the caution stood. I would like to do some voluntary work on a farm. I know DVB checks are carried out as children go to the farm for days out to see the animals. Will my caution stop me from working here. Caution was issued July 2013. Any info will be much appreciated. Thank you.
Hi. I was in a relationship with my ex for 13 years. Near the end of our relationship he started drinking heavily and became violent. The last time he got me was confront of our daughter. I took her, left and called the police. The police called ss as I'd been honest and told them it was witnessed by my daughter. Ss came and because I was extremely anxious (terrified of being on my own) they thought I may go back to him (I didn't) but they stuck around. My ex tried everything to hurt me. Accusations that I was a prostitute and alcoholic and that I neglected my children. This of course was disproved and he later admitted to making them up. But before it was disproved, my kids were put on a cpr. It was explained to me that it was just a way to help me settle into my new life and gain confidence and that was fine. I did what they asked and I've had no dealings with ss for years. I'm now happily married to a lovely new man and have had another 2 children. After everything that happened I want to work in social services as I don't think I was treated fairly. I want to become a social worker. I start university in september. But I have recently started volunteering at a special needs venue for adults and kids with mental Illness. I'm terrified my DBS will show my kids were on the cpr. Will it show? Everyone I work with knows my story but I've never had much to do with the big boss and he's the one I have to answer to so he doesn't know much about me. Am I basically wasting my time studying for something I can never be. I will add that my kids were never taken away from me and I was given full custody
May
- 29-May-18 @ 7:48 PM
Hi, I called the police last April on my partner. He had a bit of a mad episode, random accusations and I couldn't calm him down (he was drunk) first incident, in over 10 years together and nothing lime this has happened since. I did slap him in the argument as he was saying some pretty horrendous stuff. No warnings or cautions were given to either of us. I have been offered a job in a primary school. Would this show on the local police search? Many thanks for any help
@Paul - If as a self-employed individual you require one, depending on the sector you work within and if you meet the criteria, you can do so through the local authority or a governing body. For example, if you are a self-employed child minder, you would require an Enhanced check you could apply via Ofsted.
SuzeM
- 22-May-18 @ 9:44 AM
I am a qualified teacher wanting to set up a business as a science tutor trading as a sole trader. If pupils come to me do I need a DBS check. Obtaining an enhanced DBS check with barring as an individual seems to be impossible.
Paul
- 21-May-18 @ 11:41 AM
Hi. I am a qualified headteacher but am currently not working due to a serious illness in the family. I am considering becoming a voluntary director of the local preschool which is a community interest company. If something happened at the setting, particularly if a safeguarding issue, would it stop me being able to be employed in schools when I am able to return to work as my name would be listed on Company's House? Thanks.
Anon
- 17-May-18 @ 2:22 PM
@Leah - it will come up as your conviction is not spent.
Fee
- 10-May-18 @ 11:50 AM
Hi, 2 years ago I falsely took some points for speeding for my partner (stupid I know) to cut long story short we were caught out and was convicted to perjury :( I have not been in trouble with the police before or since but have now applied for a job for the local council withing school kitchens. Will this effect my employment when my dbs comes back? Thanks
Leah
- 9-May-18 @ 7:11 PM
@Kat - unfortunately, a conviction for assualt will appear on your DBS check and will not be spent.
RKN
- 4-May-18 @ 11:11 AM
I had an alcohol problem and lashed out at a police man things went bad to worst and when in the cells chucked water at a dentin officer I have several convictions for common assault the lowest former of assault in have turned my life around and want to work with vunerable people will this stop me please help
@Jaz - Yes, the school can refuse to allow you to hire the hall if shws up on the check. The school needs to be seen to be squeaky clean.
RosN
- 26-Apr-18 @ 1:45 PM
Hi there, 5.5 years ago I was arrested and cautioned for possession of a class A drug. I am now hiring a school sports hall where I will be taking indoor football lessons for children aged 6 - 16. The school are asking for an Enhanced DBS, but I know that the caution shows on the certificate. Can they refuse the hire of their hall because of this? Please help.
Jaz
- 24-Apr-18 @ 7:56 PM
Good afternoon I am currently working for a company that is in partnership with school. I have received my DBS back today and it shows a warning from when I was 13 for assault I am now 28 and have not been arrested or cautioned since could this lose me my job?
Jade
- 16-Apr-18 @ 12:43 PM
Arrests don't count as anything if no further action is taken but if they are charged then it may show up because that means they have enough evidence to take it to court. I still wouldn't expect it to though and definitely a caution is only given if you are deemed guilty of something so that's very different. In any case, things showing up on a record check don't automatically disqualify you unless you are on the barred list for working with children which anyone found not guilty wouldn't be so he might have to just explain it to HR...
Ben
- 3-Apr-18 @ 10:07 AM
Please can anyone help. My son was arrested at 13 due to an sexual allegation from a 12yr old. It was all dropped and not taken any further. He is now 17 at college and would love to teach Maths as a teacher. But I'm worried he won't get a job as this arrest will show on his dbs record, is their any point in Persuing this career?
Anon
- 14-Mar-18 @ 11:05 AM
I live on a holiday park and am just wondering if staff should have these checks as they are working around children. I don't believe any have and there has been an incident recently on the park. If they should have how can I find out if any have had these checks.
whitewash
- 11-Mar-18 @ 10:42 PM
hello there I would like to volunteer in school as a IT tech support but I had allegation made against me for sexual assault but I was not charged but arrested.and at end was free to go will I still be able to work in a school environment
anon
- 4-Mar-18 @ 7:40 PM
Will allegations that i have made go on a dbs check
darkshadow
- 13-Jan-18 @ 7:50 PM
I work at a company where the employees have been asked to apply for DBS enhanced certificates. One particular employee hasn't handed his in, making out that he hasn't received it. The employer seems reluctant to enforce apart from taking him off jobs including children. Although I am sure whatever is on the certificate will not pose him as a risk to children and vulnerable adults. If something did happen in the future, would the Directors be personally accountable through the courts as they have not chased the certificate ? Just looking for ammunition to make them see sense.
Mike68
- 12-Jan-18 @ 4:15 PM
Ria - Your Question:
I have been out if work for a number of years as a stay at home mum, I wanted to do volunteerung at tbe local school but they have asked me to get a enhanced dbs myself, as they wont apply for one,. Can anyone advise where I can get one done for myself
---
Our Response:
You may wish to call the customer service helpline via the gov.uk link
here
.
WorkingWithKids
- 12-Jan-18 @ 10:52 AM
I have been out if work for a number of years as a stay at home mum, i wanted to do volunteerung at tbe local school but they have asked me to get a enhanced dbs myself, as they wont apply for one,. Can anyone advise where i can get one done for myself
Ria
- 11-Jan-18 @ 2:03 PM
can i run a nursey if my brother has a sexual assault conviction? i have no contact with him btw.
elvis
- 8-Jan-18 @ 9:51 PM
@Steve - As a rule, your santa does not meet the 'frequency and intensity test'To be eligible, your santa would have to be doing the same activity at least once a week, or at least four days in every 30-day period.
MacB
- 8-Dec-17 @ 11:25 AM