Working With Kids Abroad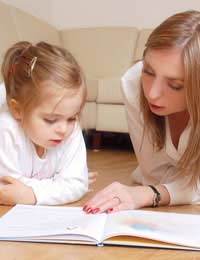 There are loads of opportunities to work abroad with kids, and it's a great way to add an extra dimension to your CV too, especially now that the competition for jobs is so fierce.
Working abroad with kids is also a good way to expand your horizons and work with different types of children, which can be invaluable when you're trying to work out exactly what you want to do with your career.
Although many of the opportunities for working abroad with kids don't pay a huge amount, they often include board and lodging and can be a real chance to see the world. Added to that the fact that most of your colleagues will be in the same boat and you have a recipe for a fun adventure!
Hotels and Campsites
Hotels and campsites are a perfect place to find work opportunities with kids. The type of experience you will have will certainly depend on the type of hotel or campsite you work at – there are all manner of five star hotels in some of the most glamorous locations in the world that are keen to have trustworthy people in their kids' clubs, and there are also basic-but-clean type campsites that offer a welcome respite for weary parents! There are a number of websites that specialise in hospitality recruitment, and it is also a good idea to look on the tour operators' websites directly for job adverts.
Holiday Clubs
The American-style 'camp' holidays are increasing in popularity in Europe, so there are more opportunities available in these types of locations now. The camps tend to have a particular focus and are targeted towards certain kids, so it may be about healthy eating (so-called 'fat camps'), or sports, or certain hobbies and skills, like playing instruments or acting. It is a good idea to make sure you are clear about the particular focus of the camp before you apply as they can vary hugely in their approach and atmosphere.
Au Pair
Working as an au pair abroad can be wonderful, especially if you get to live and work in a fabulous city! As this is a relatively un-vetted industry it is imperative that you check out your host family well in advance of committing to anything, as their treatment of you will make all the difference to your experience.
Good questions to ask are about the privacy of your accommodation, use of a car, time off (some parents seem to think they've employed a personal servant!) and expectations for doing laundry and cooking. Although the actual cash-in-hand salary can be pretty low, if you are in a good city and have board and lodging, there are usually cheap language classes available where you will meet other au pairs.
Although a DBS check is not always required when working abroad it is always worth having one to add to your CV if you are intending to find this kind of work as it is professional and helps to put your potential employer at ease. You may also be required to conduct the relevant test in your new country.
You might also like...
I am looking to move across to Spain with a dream of working in Magaluf or surrounding areas. My hope is to move and work for the upcoming Summer with a chance of making this long term. I would love to work in a kids club. I have experience in Childcare! Could you advise on where I look for these kind of jobs please? Thanks, Laura
Laura
- 27-Dec-17 @ 11:21 AM
hi, i am looking to move abroad next year and would like to do possibly do childminding from my home, i have a level 3 in childcare in the uk and have 6 years experience. can anyone advise me of the rules abroad and how it all works? do i need to register for anyone to come out and assess the house like you do in the UK? thanks
anna
- 9-May-16 @ 7:37 PM
Hi I am Rose Ann from Philippines, 23yrs and an employeed to one of the biggest BPO in my country. I am looking for happiness which can be found inplayful kids andinnocent laughs. See you soon kids!
Ann
- 23-Jul-15 @ 3:16 AM
I AM INTERSTED IN WORKING WITH CHILDREN I LIVEIN KENT SO I HOPE THERE IS SOME ONE WHO CAN HELP ME TO ADVISE AND SUGGEST THANK YOU
CHRIS
- 9-Jul-15 @ 2:33 PM
Am from kenya and Would like any jobof taking care of little children abroadin a childrens home or somewhere they need special attention...please
rizzy
- 2-Apr-15 @ 10:57 PM
@Steph - you could join a volunteer organisation such as Projects Abroad
link here
. As a rule working with young people generally involves some element of teaching, and there is a demand for people to go abroad to teach English as a foreign language. You do not need any formal qualifications or experience to enrol on a TEFL course. To teach abroad, you will only need your TEFL certificate for most countries. Although countries such as Japan and South Korea only give a work visa to teachers who have a degree. Many other countries do not insist on a degree, so once you have your TEFL certificate, you would be able to work.
WorkingWithKids
- 10-Dec-14 @ 2:31 PM
I wish to work with children in asia, not necessarily teaching. I dont have a degree, can you gibe any advice?
Steph
- 9-Dec-14 @ 10:20 PM
Hi ive been trying to look for a job working with children for sometime now and i would just lovecto find one as soon as i can.
emily
- 17-Jul-14 @ 10:07 PM
Hi i am a South African male age 32 and been looking for job opportunity either in the UK or US working with children teaching life skills and sport coaching i am a qualified children care worker and been working the last 19 years in schools with children and in sport federations across africa. I have been in Sweden,Germany,and New York working with children.Do you know of any agencies that will hire me
Wellyn
- 18-Oct-13 @ 10:40 AM
Hey, i have been looking for a website for jobs with children in the u.k for some time.. Does anyone know of a recruting agency or something like that.. I have a BA in social education from Denmark, and would like to try wotking in the U.K.
Hello I am Brazilian, I live here in europe already ten years but I lived in Italy where I worked six years when caring for children and the elderly. I am an educator, I graduate in pegagogia, I have 15 years of experience in my country in schools from primary up to the college. For five years I worked as director of schools. I am studying English in West College, I am in the entry 2. I'm writing this because I love working in the social area, my dream for the future to study a master in the area of social pedagogy here in London. I have a Brazilian friend who works as foster carers I give my help whenever I can and I would one day become a foster, but I can not because I do not speak English. In my house we speak the Portuguese and Italian language. But I want to know if I can t work in Children's Home as assistants or as support while improving my ingles. I know I can help because I really love working with children, especially children with problems. I'll be waiting for answers. Thanks!! Perpetua
Peta
- 21-May-12 @ 10:05 PM
I would love too work abroad in greece zante or spain palma nova in the childrens clubs as I have had loads of experience with the children working in a holiday club over the summers wpuld be amazing! Was just woundering how I could do this? I have an updated cv with my nvq 1and 2 in childcare. Thanks.
Bex
- 20-May-12 @ 3:18 PM
I am doing a workskills and public service course at college and would love to work with kids abroad, what have I got to do to be able to do this?
Alimay
- 26-Feb-12 @ 3:50 PM
I am doing a workskils course at school, and I am intersted in working with children abroad could you tell me the skills that I may need.
Amy
- 23-Jun-11 @ 1:50 PM
This website is wonderful! Gives great advice and has many resources.
Hannah
- 12-Apr-11 @ 6:07 PM