Earning Respect From Children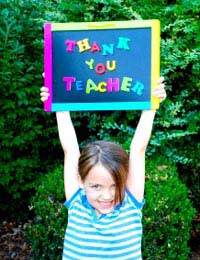 When working with children, it's important to remember that every word and action provides them with feedback about their value and place in the world, so it's vital that all communication with kids is handled with the utmost in respect and care. Adults who are in a position to influence children have an important responsibility – to shape and guide the next generation. Kids will naturally respect those who use their influence in positive ways, helping them to learn and grow in a safe environment.
Expressing Genuine Interest
One of the greatest gifts that adults can give to children is expressing a genuine interest in their lives. All of us enjoy feeling that we matter, and children are no different. Kids who feel valued are likely to grow up with a healthy sense of confidence, helping them to achieve their goals in many aspects of their lives. Taking the time to listen to children's hopes, dreams, fears, and concerns and then helping them to make sense of their often conflicting emotions is sure to earn their respect and admiration. Additionally, it's good for children to learn to communicate their feelings early on, making it easier for them to be emotionally healthy all throughout their lives.
Honouring Children's Individuality
No two children are exactly alike, yet many adults mistakenly treat them as clones of one another rather than as the individuals that they are. Some kids are naturally quiet, others boisterous, some are athletic, some artistic, and some excel in math or science. Every child is blessed with unique talents and strengths and it is the responsibility of the adults entrusted with their daily care to nurture each child's individuality and to help them recognize and appreciate their gifts. Children will grow to respect the caregivers who are instrumental in helping them to grow and develop as people.
Keeping Your Word
The importance of trust cannot be underestimated when it comes to earning respect from children. Kids are learning about the world around them every day, and adults who are dependable and follow through on their promises make children feel safe and secure, providing assurance that they are in good hands. Children need to know that when the important adults in their lives tell them something, they can count on it to be true.
Practising what You Preach
More than anything else, kids need to be provided with examples of good, ethical behaviour and it is up to the adults around them to serve as role models. Many adults try to guide children by establishing endless rules and lecturing when kids misbehave, but a better (and more effective) way is for adults to conduct themselves in a way that they would want the children to emulate. Kids are much cleverer than some adults give them credit for – they instinctively recognize fair and ethical behaviour and respect those who provide them with good examples.
Earning respect from children doesn't require knowledge of the latest trends in electronic toys or a desire to stay abreast of the comings and goings of pop stars. Kids, like the rest of us, typically respect people who are honest, dependable, conduct themselves in an appropriate fashion, and make them feel valued. In other words, kids will likely respect those who most deserve it.
You might also like...
how do you feel !?taking children from there mum! is it right and than putting them up for fostering them out on a radio show ,offering foster parents £450 a week, you should be a shamed of yourselves , should you not be helping them, instesd of seperating them michelle steel ,denbigh
meme
- 12-Aug-17 @ 12:25 AM