I Started a Youth Group for My Local Community: A Case Study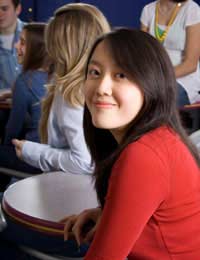 In many communities it is widely appreciated that there is very little for young people to do, which can exacerbate problems with behaviour and trouble making. Such anti-social behaviour is a major reason why Rebecca Moran, a 46-year old mother of two, decided to start her own youth group for the teenagers of her community.
Rebecca explained, "It wasn't really a major decision to start, it was more an idea that gained momentum the more I thought about it."
Bored During School Holidays
Rebecca has two teenage sons and found that, especially during the weekends and school holidays, they were at rather a loose end. She works full time and is unable to take off the whole of the school holidays to look after them and, as they are 13 and 14, they don't really want to be looked after by their mum anyway.
Rebecca continued, "I started looking around for after-school clubs and holiday clubs and couldn't find anything. I didn't want my boys hanging around the park or the shopping centre as that seemed to be a slippery slope down to drinking cider and getting into trouble."
Local Research
She approached the head teacher of her sons' school to ask her opinion on what local facilities were available for their age group and was surprised to find that there was nothing available.
She explained, "The head mistress told me that she felt there was a huge gap in the town for a fun, responsible place for under 16s to hang out after school and during the holidays. After a short while of pestering the local council and getting nowhere, I realised that, if I wanted anything to happen, I was going to have to do it myself."
Rebecca started by going back to the head mistress and asking if she could allow an unused portacabin on the school grounds to be used as the initial venue. She agreed, although made it clear to Rebecca that all the correct liabilities and permissions must be granted and pointed her in the right direction to gain them.
Rebecca continued, "I thought the easiest way to start would be to get parents of young people involved and I targeted those who would already have the relevant Disclosure and Barring Service (DBS) checks, such as a learning support assistant and a local policeman. We worked out a roster of when we were able to offer an hour to run it and asked the local council to check over our plans. This tactic made it surprisingly easy to start the youth centre and it helped to build the trust of other local parents."
Building Trust
What she found harder, though, was building the trust of the young people she was aiming to appeal to. The main hurdle to this was making sure the youth centre seemed 'cool' and not an embarrassing place to hang out. Rebecca turned to her sons for advice and they suggested that she offer tutorial-type events for subjects they and their friends were interested in but weren't offered at school.
Rebecca concluded, "I spoke to the local council again and was able to secure a small amount of funding, so I approached a load of local businesses to come and talk to the kids, using the money to pay for drinks, equipment and other stuff that was needed, such as CDs. We then had a local musician come and talk about his career, a graphic designer and a guy that runs a recording studio gave talks too. We also had the local fire brigade come and a dog handler from the police station. It's helped the youth centre gain some credibility and also stops it from just being a place to hang out – it's building positive expectations too."
You might also like...