About Our Site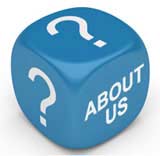 WorkingWithKids was formed to offer a unique reference point on working with children as a career or in voluntary work.
Welcome to working with kids, an ideal reference for anyone who already works with children or for those who are looking to get into this field.
WorkingWithKids.co.uk offers guidance on all aspects of work that involves being with or around children, including:
legal issues
safety standards
analysis of the different jobs available
ideas for games and activities with kids
tips for qualifying to work with children at different levels
voluntary work that you can do with children
and much more...
If you think you'd like to help with sports coaching at your local school, did you know you'd have to be CRB checked? Do you know the minimum adult/child ratios for different activities? What kind of first aid qualification might you need? Answers to these questions are provided here.
Do you have the right kind of temperament to work with children? Help on this topic is offered and there's even a questionnaire to help you personally determine whether it's the right career for you. WorkingWithKids.co.uk also features a comprehensive range of jobs and voluntary work that you can do with children - giving details of how to get involved, how to qualify and how to make the best of it once you've made the choice.
From scouts, to church groups, to drama clubs or youth groups - here you'll find ideas and tips that you can use yourself or discuss with other volunteers.
So if you want to become a teacher, a children's nurse, a childminder, set up your own drama group, or simply help out with children in your locality, then check out WorkingWithKids.
We hope you will find this site helpful and please get in touch if you have an issue that you'd like us to address. We also love to hear about your stories and experiences in volunteering (simply follow the link to 'Tell Us Your Story'.)
Our concern was that there was no single UK resource for interesting features and practical advice on this subject.
Our features and articles are written by experts - who have experience, or a particular interest in this area.
Our Background
WorkingWithKids was founded by John Rowlinson, the founder of PtS.
John, through PtS, is involved in a number of ventures including software and property companies. A percentage of revenue from these activities goes towards funding WorkingWithKids and a number of similar sites.
Our focus is simply on having experts create the highest quality information possible that is widely read.

Related Articles in the 'Site Information' Category...