Citizenship Training for Teenagers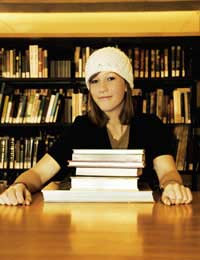 Citizenship training is a relatively new concept and new inclusion into the British education syllabus. The idea of Citizenship Training is to promote a sense of belonging in teenagers and also to give them an understanding of how the country in which they live is governed and run as well as how democracy works.
Other elements included in Citizenship Training include:
Law and Order
Religion
Racial Prejudice
Issues with Alcohol
Issues with Drug Abuse
Immigration
Exploring Democracy
Each of these modules takes an in-depth look at the issues that are affecting the young people of Great Britain as well as their parents, relatives and people that they would meet in everyday scenarios.
The modules also look at how the perceptions of the people of Great Britain have changed towards Immigrants.
Why Study Citizenship?
The syllabus is designed to assist with positive learning and constructive relationship building in order to break down the barriers that many young people feel set them apart from their peers or their European counterparts.
Citizenship is an important part of a young person's upbringing is as it gives them a sense of worth and also helps them to understand their place in society as well as positively identifying the roles of others in society as well.
Although – as we have already mentioned – the whole idea of teaching Citizenship as part of the National Curriculum became law in 2002 the subject itself is only in the last two years been rolled out countrywide.
Other aspects of the syllabus include ways in which children from other countries who are being taught in British schools can become familiar with the British culture and also how British children can come to understand and appreciate the cultures of other countries. This also includes learning about the religions of other countries as well as how they are governed.
Citizenship Training is also used in Young Offenders Institutions as a means of instilling the difference between right and wrong and also as a means of breaking down the barriers between those who offend and those who have suffered at the hands of Young Offenders.
Advantages of Citizenship Training
As our young grow up they are required to know about the country in which they live and also the manner in which it is run – and also those who run it. With this in mind Citizenship Training seeks to promote Democracy and Democratic processes and through the Citizenship syllabus young people learn how to:
Have their say
Take part in the decision making process
Become involved in debates
Help to make change happen
The syllabus also seeks to look at how young people can often feel excluded from society because of racial prejudice, religious bigotry and discrimination because of disability and/or economic issues.
Citizenship Training seeks to embrace these issues and asks students to give their thoughts on whether or not they feel they are being excluded and gives them the opportunity to offer up suggestions for ways in which this exclusion can be reversed so that positive inclusion is possible for all.
If you would like to find out more information about Citizenship Training and Citizenship as part of the National Curriculum your Local Education Authority (LEA) will be able to provide you with a more comprehensive study of the subject as to can local community groups.
You might also like...
we need be sure about sfety masures on chidren but how
safi
- 19-Feb-16 @ 4:48 PM
This fits is very well with an RE syllabus, as so many of the topics cover, such as prejudice and religion, greatly overlap. Unless it's practical and involves helping people, it remains nothing more than theory that most teens will forget as soon as the lesson is over. It would need to be supplemented with volunteer work to be worthwhile. Many American schools require all students to do a minimum of 60 hours volunteer work to graduate.