How to Handle a Child Who Gets Too Dependent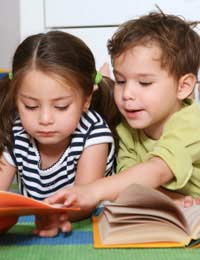 Working with kids is often so fulfilling and rewarding that it can be hard to know where your job stops and your life begins. For the majority of people working in this field, there is a huge element of vocation, particularly as it is not often highly paid and can be very challenging.
The very fact that people often feel a vocation to working with kids means that it can be an intense situation, which is only increasing as many families face separation, divorce and other stressful life events. Children can be drawn to a particular carer or professional adult in their life even when everything is going swimmingly, so for children facing difficulties, this is even more pronounced.
Positive Role Model
In many cases, there is nothing to worry about when a child becomes close to an adult, especially as they may really need a strong, positive role model in their lives if they do not have this at home for whatever reason. If you think about the popularity of reality television programmes where 'troubled' or 'disadvantaged' kids have a mentor and are able to flourish once they realise that someone is actually bothered about them after all, you'll appreciate why it is often the relationship with a responsible adult that can be the turning point for the child.
But how do you handle it when the child gets too dependent? And how do you know where that line is drawn?
It's certainly not an easy question to answer because there is no one set of rules that fit every circumstance. Perhaps the child has never had a positive male role model and so is 'hero worshipping' their teacher to such an extent that they are losing their own identity, or it may be that a young child is withdrawing from everyone except one youth worker following their parents splitting up.
The first thing to remember is that you must tread carefully. Children and young adults do not have the same sophisticated reasoning and understanding of (most!) adults, so wading in and saying ill-thought out things could cause a vulnerable child to regress. Rather than trying to guess what could be the wrong thing, it is best to enlist the help of your team leader, line manager or boss and ask to talk through the situation. Your employer should be able to put in place guidelines that suit you and the child in question, and will be able to monitor the situation to ensure that the child is getting the support they need without jeopardising their development.
Get Support
If you feel as though your direct manager is not supportive, it is imperative that you take the matter further. This can of course be very difficult, as essentially it is highlighting that your direct manager is not suited to or capable of performing their duties effectively. Perhaps in a commercial, adult-based job this would be more a case of treading carefully so as to protect your own career, but when vulnerable children are involved, people who are not competent at their jobs need to be brought to task. For this reason, speak to someone above your direct manager, or call in the support of a union, charity or organisation that is relevant to your role and the type of children you are dealing with.
Great Rewards
If this all sounds rather stressful and difficult, you'd be right! Working with kids is not an easy career choice, particularly if you want to make a positive contribution to the lives of the young people with whom you work. Coupled with the low pay and often long hours, you can appreciate why a level of vocation is necessary. But for many people who work with kids, even very 'difficult' kids, the rewards are immeasurable. We can all remember the one teacher or after-school-club teacher that actually seemed to 'get' us, the one that actually seemed to listen to what we said rather than just thinking about their next coffee break and generous pension.
Imagine how amazing it must feel to be that teacher, to be the adult that inspired kids to follow their dreams, to overcome difficult personal circumstances and achieve their potential? That's what working with kids can be like, an incredibly fulfilling career that goes beyond targets and four quarters a year. But it is a huge responsibility to not break that trust that kids give you, so if you think a child in your care is becoming too dependent, ask for advice from people that you trust and will have the child's best interest at heart.
You might also like...