Education for Sustained Development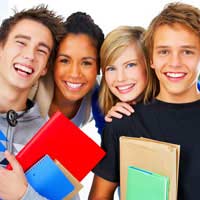 Education for Sustained Development, ESD, is a new subject being intoduced into the National Schools Curriculum to give children more of a balanced and in-depth understanding of the world around them. When they finally leave school and enter the world as adults they will have more of an understanding of the issues affecting the world.
What is Global Citizenship?
Global Citizenship - as the name may suggest - covers the topic of the part that we, as individuals, and as a country, play in the existence of the planet. And also what damage we, again as individuals, and as a country, are doing to the planet. At the turn of the Millennium there were several key questions that both scientists and politicians alike said needed to be answered.
These questions included what effect pollution was having on our planet, how could we preserve and protect the nature around us and how could we reduce pollution and find sustainable ways in which to eat, and create power to keep warm.
The purpose of Global Citizenship - as part of the ESD - is to enable children to consider these problems and to think of what they, as individuals, can do to make changes to the world around them. The thinking behind this is simple: our children are the next generation of adults who will then become the next generation of parents; and as such they will have the responsibilities to their children as we have had to ours.
The Aims of Education for Sustained Development
ESD has been designed to try and encourage our children to think about the world they live in, in a more three dimensional manner. As opposed to considering what possessions they have, or what they might be doing at the weekend, Education for Sustained Development (ESD) aims to instil in our children a sense of worth for the world around them as well as the diverse mix of cultures, religions and races living in it. It also aims to show our children how they - even now as children - can make positive changes that will have a positive effect on the world in years to come.
Education for Sustained Development (ESD) is designed to encourage positive thinking on a number of issues such as:
Reducing world poverty
Reducing racial and sexual inequality
Helping to preserve the environment
Finding news ways to provide food and heating which are sustainable
The protecting of every human being's civil and human rights
It is hoped by encouraging our children at a young age to consider these issues and to think and discuss them positively that - as a nation first and a planet second - we can find ways in which to make changes that will benefit generations to come.
You might also like...
Have you thought of becoming a teaching assistant?If you have some experience of working with children or can show employers that you have the right personality and potential, then you might actually be able to train on the job. If you prefered not to take the mainstream route, then there are plenty of schools that are special needs orientated. Working with children with special needs can be highly rewarding.
WorkingWithKids
- 8-Oct-14 @ 10:55 AM
HI, My name is Darren and i have just recently been diagnosed with IBS and due to this i am having to give up my current employment(groundworker) because of all the travelling and hard labour. I would very much like to find a more rewarding job and nothing springs to mind more than helping underprviliged children.. I was wondering if there is a re-training scheme or anything like this aided by the goverment as i dont have funds to do this myself.. All i want to do is make them smile and give them hope....Pls help..Yours faithfully Darren Baker
dazzer
- 8-Oct-14 @ 10:01 AM
In many ways this ties in with modules being taught of the RE syllabus. Having the overlap is good, because it shows how things do connect in real life. But it will only work properly if the two subjects don't completely duplicate each other's work (and we all know what bureaucracies are like) and kids see practical examples of sustainability in their own lives that they can latch on to. That means exploring wind farms, solar power and more, as well as recycling, to go with other things that can be shown by teachers.
daphne
- 2-Jul-12 @ 10:04 AM