Working with Underprivileged Children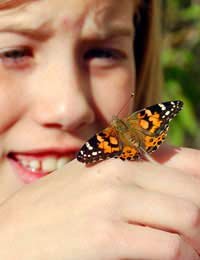 Unfortunately it is a sad fact that there are many underprivileged children in the United Kingdom today. These children may be classed as underprivileged for any number of reasons.
Here are the most common:
Orphaned or abandoned
Living in poor housing conditions
Living in impoverished conditions
Lack of school education
It is difficult for many to believe that in today's society children are still in some instances considered underprivileged; but it is the case and given the reasons we have already listed it is the case.
Orphaned or Abandoned children often find themselves in children's homes or in the care of Social Services. Although these children are reunited with their biological parents – if they are abandoned – or adopted if they are orphaned – the fact remains that until such times as this happens they are considered to be underprivileged in that they lack the stability of a family unit.
Other children – who have parents or a family unit – are still considered to be underprivileged because of their social circumstances. Many families live in areas around the United Kingdom which are prone to bad housing conditions; homes which are cold or damp or lack the amenities that many of us take for granted.
Likewise there are families who are living beyond their means and find themselves with either no money to speak of or high levels of debt which makes day to day living difficult if not impossible. These families – categorised as impoverished – although receiving some help from the government still struggle to make ends meet and as a result children go without the necessary clothing in winter conditions and proper nourishment.
Children are also considered to be underprivileged if they live in an area where education is below the National average. This can occur in highly populated inner city areas where resources are stretched and waiting lists for housing and school places far outweigh those places which are available.
What Help is Available for Underprivileged Children?
There are many charitable institutions in the United Kingdom which aim to help underprivileged children where possible; the most notable being the National Society for Prevention of Cruelty to Children (NSPCC). In addition Social Services are also on hand to give help and support where possible using Social Workers and home visitors as a means to assess what help is needed.
Local Education Authorities (LEAs) in conjunction with Social Services also seek to help those children who may be underprivileged and suffering from a lack of education and can offer the support of a Learning Mentor who will spend time one on one with children in order to help them through examinations, deal with issues of punctuality and truancy.
What Can I Do To Help?
Many of the charitable organisations in the United Kingdom – and indeed those that work with underprivileged children in third world countries – rely heavily on donations made by private citizens and businesses alike. In addition they often require volunteers to provide additional support to their full time staff who are often stretched given limitations in funds and staff resources.
You can volunteer your services to any of these organisations by applying to them by telephone, email or letter or you can contact your Local Education Authority (LEA) or Social Services department who will be able to put you in touch with those who are most in need of voluntary workers.
As with all voluntary work carried out it is necessary for you to have an up-to-date Disclosure and Barring Service (DBS), check which you may well have to fund yourself. Without this disclosure you may not be allowed to volunteer your services.
You might also like...
Good morning, I live in Reading , I have longed to volunteer for a long time and iv been torn between Children/Old people/Animals.How can I help children that don't know what its like to be loved and valued.I have an 18 year old son who is my world , but i see and hear such sad stories all the time to just sit with a child and show them that life can be fulfillingand positive.
Debbie
- 16-Oct-19 @ 10:42 AM
I would like to collect and deliver XMAS presents to underprivileged children but how do I find them in my area ,
Ollie
- 6-Nov-18 @ 6:39 AM
I would like to volunteer my time to work with underprivileged children. Email me if anyone needs a hand from a responsible adult. I have no family so I have a lot in common with most of these kids. I work during the week but my weekends are available.
juiceman
- 12-Aug-15 @ 12:55 PM
hello i am annie i love kids at this time i am working with cp kidsplase em me
mildred
- 8-May-15 @ 9:03 AM
@Debs - you can take your items to any charity shop and regarding looking for voluntary work there are plenty of voluntary opportunities in your chosen field via the Do.It link
here
. I hope this helps.
WorkingWithKids
- 30-Jan-15 @ 10:26 AM
Hi Would like to know of any organisation in my area. I have some baby items ie pram etc I'd like go donate also I have a few hours a week to help Regards
Debs
- 28-Jan-15 @ 8:52 PM
Would love to volunteer , can o have more information on how to apply thanks:-)
liz
- 20-Nov-13 @ 9:24 AM
Hello, I would love to be able to give back to the community and children however, I am a college student out of state. I wanted to know if there was any programs/organizations that you all know of that provides scholarships or grants to students like me. It would mean a great deal to me if I can assist the children anyway possible.
Trenton Brooks
- 27-Sep-12 @ 2:42 AM
Need to help don't no how just no I need to help.... Not with money feel I got more to offer than just cash I love kids I got 2 munchkins myself but got a lot more love to offer! Where do I sign?
Ads
- 11-Jul-12 @ 1:57 PM
Am a Pastor in Kenya and ministering in the slums of Nairobi where there is a lot of orphans and underprivillaged childrens. Is it possible for your org. to start a branch here in Kenya which i will serve you on voluntary basis since i have passion to work with such for i was brought up as an orphan. Pastor Boniface.
BONIE
- 27-Dec-11 @ 6:36 AM