Understanding Mental Health Issues in Children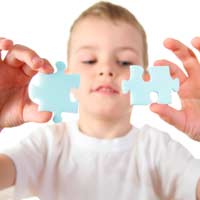 Mental health issues in children are a subject that is steadily gaining appreciation and importance. With the rapid increase in children and young adults suffering from mental health problems such as self harming and eating disorders, the understanding that these children need help and support is now becoming a part of the Government's strategy for health, in accordance with the UN Convention on the Rights of the Child.
Excellent On-Line Resource
The charity Young Minds offers a fabulous resource for young people suffering from mental health issues and emotional difficulties. It also provides support and advice to those people that are responsible for the children, including care home workers that work with looked after children, parents and teachers that want to help.
The continuing success of Young Minds is founded on its belief that 'we all have a right to feel good' and this philosophy is a key part of the growing appreciation of these issues.
In order to improve the lives and futures of children and young people that are experiencing mental health problems and/or emotional difficulties, it is important that they have someone that will listen to them. Finding this person and trusting them enough to say how they feel or how they are behaving is often the most difficult step for the young person to take, but it is also the start of their recovery, however long and difficult that may be.
Building Trust
Building trust and respect is at the very core of working with and understanding children and young people with mental health issues. It's not about patronising, preaching or judging, but nor is it about trying to be best mates either. Children are too smart for that tactic. It's about gaining trust by showing that you care what happens to that child, that you believe in them and expect them to do something good with their lives.
As with adults, mental health issues in children take on many forms and have huge variations in severity. There is no guidebook as to what circumstances cause what problem – some of the most appalling childhoods can create the strongest, most driven people, whereas a seemingly idyllic family life can cover a multitude of problems.
If you are in a position of trust and you believe a child you are in contact with could do with an adult to talk to or help them, don't go in all guns blazing. Allow yourself to be available to talk to them, be clear that you are trustworthy and have their best interests at heart. Very often, talking to someone that cares and understands can help turn round a potentially long-term issue, such as bullying or self harming, that can make all the difference to a young person that feels helpless.
How to Help
Feeling helpless is often at the root of emotional and behavioural issues, which can progress to mental health problems if not dealt with in an effective manner. For many children, their school or home life is upsetting them to such an extent that they self harm, develop an eating disorder or an anxiety-related issue. Many find that a reliable, trustworthy listening ear, exercise and a healthy diet helps that overcome the issue. For others, medical intervention is required.
Don't pretend to be an expert in mental health in young people unless you actually are, as you don't want to make the matter worse. But it is always positive to engage with and talk to a young person that is troubled, as long as you gain additional help before you get out of your depth.
The Young Minds charity has a free phone helpline which is free from both landlines and mobiles.
You might also like...