Social Worker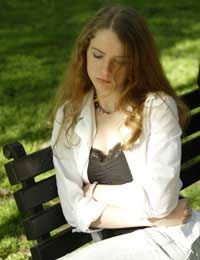 A social worker is an individual who aims to help those people within society who have – for whatever reasons – an inability or a difficulty in dealing with issues or crises that see them excluded from society.Social workers can carry out their duties in a variety of different locations and settings ranging from a client's home their school, hospital or other public sector organisation.
Who Social Workers Commonly Deal With
For the most part a social worker's clients will be younger individuals and their families and here are some of the most common groups who need the assistance and intervention of a social worker:
Young offenders
Individuals with learning difficulties
Young people with behavioural difficulties
Drug and alcohol addicts
Pupils with high levels of truancy
Elderly individuals
Individuals with mental health issues
The role of social worker is to offer practical and emotional support to anyone in any of the aforementioned categories and to do so objectively and without prejudice. This is very important as many look to social workers as a means of alleviating their concerns without burdening loved ones or family members and also without feeling embarrassed or concerned about the information they impart.
What a Social Worker Does
A social worker may often find that their role requires them to do several of the following on a daily basis in order to provide assistance to their clients as well as the other health and social care groups who may also be trying to help.
Interviewing clients and families to understand the nature of their problems
Offer support and counselling to clients and their families
Write assessments, which may be used to provide other health and social care bodies with a more detailed insight into an individual's problems and needs
Provide evidence in a court environment (depending on the nature of the client's problems and also their needs)
Liasing with other agencies especially in instances of child welfare or psychiatric treatment
Liasing with medical staff regarding the duty and nature of medical help and intervention
Again not an exhaustive list but one which goes some way to understanding just what a social worker has and does do on an almost daily basis.
Also – as we have already touched upon – a social worker is someone who can simply provide a sympathetic and impartial ear for someone who is having difficulty dealing with problems within the family unit.
Becoming a Social Worker
University study is required in order to qualify as a social worker. This can either be in the form of a degree course in social work or as a post graduate course once an initial degree has been obtained.
A qualified social worker is required by law to register with the General Social Care Council (GSCC). This council offers advice and support for its members and also the means to study and pursue further career enhancing qualifications once an individual has qualified and registered as a social worker.
One way in which this might be done is to participate in the Post-Qualifying Award in Social Work (PQSW) or the Advanced Award in Social Work (AASW). Both of these schemes are brought into play once a social worker has qualified and involve the social worker taking on additional studies as well as work placements for both government bodies and private employees.
These schemes are designed to enhance a social worker's learning and also their work experience so that they may employ new methods of helping their clients whatever their backgrounds.
Within the social care arena an individual who has qualified as a social worker can opt to concentrate their efforts on dealing with children or the elderly or those with psychological and behavioural disorders and there are career enhancing qualifications available to help one achieve their place in their chosen field.
For more information on how to become a social worker you can contact the General Social Care Council or your local social services.
You might also like...
sara - Your Question:
Hi, im trying to find out how you can become qualified to work for the youth offending team.any info would be greatfully appriciated!
---
Our Response:
While there are no set entry requirements, many youth offending officer have a degree in a subject like youth work, youth justice, social work or criminology, please see link
here
.
WorkingWithKids
- 25-May-17 @ 2:09 PM
Hi, im trying to find out how you can become qualified to work for the youth offending team. any info would be greatfully appriciated!
sara
- 20-May-17 @ 9:37 PM
Hy I have Gil she is nothing to me she don't have parentsand her family don't need her and she is out at school plz help me to help please she is a young girl
siphe
- 26-Jun-16 @ 7:16 PM
Hi I have a son who lives with his nan after my ex partner gave him up I have regular contact with every weekend with my son my ex partner has a new partner who has a bad criminal record I found out the social worker told him not to disclose to much information with me so he lied to me and told me he was in prison for assaulting a man but it wern,t a man it was a women he got done for domestic violence has a social worker got the right to do that when he's going to be around my son and tell him to keep that information from me please someone tell me that's not right .
Stuey
- 6-Jun-16 @ 8:28 PM
ALSO I HAD TWO OF MY CHILFDREN TAKEN FROM ME DUE TO NEGLECT AS ONE OF MY CHILDREN SHOWED THE SIGNS OF AUTISUM BUT DUE TO MY SELF BEING BROUGHT UP IN SYSTEM BELIEVED IT WAS NEGLECT UNTIL THE INCIDENTS OF LYING ETC HAPPENED THERE MONTH BEFRE ADOPTION I GOT THEM HOME AND LATER FOUND OUT ONE IS ASD ADD AND IQ 51 OTHER ASD DYSPREXIA AND LEARNING DIFFICULTIES
BUNNY78
- 10-Jan-16 @ 12:25 AM
hi this is in response to zoe and children with your childs condition can get help through drs as i seen yesterday as have two exactly the same children whom will come to your home and help the carer with the person/s needing help to care also a socialworker is mainly for children at risk the worker your looking for isdisabilty worker which you find at social services
bunny78
- 10-Jan-16 @ 12:20 AM
zoee - Your Question:
Needing help!! I have 2 young children eldest with a.s.d and a.d.h.d and complex emotional behavioural difficulties and youngest with a.d.h.d I'm a single parent and find it hard and stressful at times knowing your on your own can I get help and surport by anyone a surport worker maybe?? And how to go about it
---
Our Response:
I can only suggest if you are feeling under pressure from managing your children under the circumstances, that you visit your GP. Your GP may refer the issue to Social Services who will ascertain whether you are eligible for any respite care.
WorkingWithKids
- 5-Jan-16 @ 2:10 PM
Needing help!! I have 2 young children eldest with a.s.d and a.d.h.d and complex emotional behavioural difficulties and youngest with a.d.h.d I'm a single parent and find it hard and stressful at times knowing your on your own can I get help and surport by anyone a surport worker maybe?? And how to go about it
zoee
- 5-Jan-16 @ 12:52 PM
I have two kids who have behaviour problems their dad is never home to help me and the social workers haven't helped me once infact they are a load of rubbish im very annoyed at this!!!!!!!!!!!!!!!! /:
Rundi
- 12-Nov-15 @ 9:37 AM
i think the social workers are stupid they don't do anything?? They can't just take a child away from their parents they are very useful i dont think they are a big help to anyone in my opinion
Egghead
- 12-Nov-15 @ 9:28 AM
@Kirsty- if he has had a court order to say he can take your children, then if you don't allow this you will be in breach of that order, and he can take you back to court. He has obviously had contact with them in the contact centre and the courts have ruled that he knows them well enough to spend time alone with them. The only option to you is to take it back to court and tell the court you think he is not ready and try and get them to overide the judgement.
WorkingWithKids
- 21-Apr-15 @ 12:46 PM
I am needing help, I have twin girls who are 4 and there has never met them and he didn't care about my kids he has a court order to see my child in a contact centre for two hours he hasn't really spent time with the girls on his own before. He doesn't know how to look after them yet and he has just had a court order for him to take my kids out of contact centre they don't know that he's there dad. Do you think the Socail workers can help? And the contact centre says that he's not reAdy either
Kirsty
- 19-Apr-15 @ 2:39 PM
I just wannted to know that under which condition are you getting the surport grant
Mpampi
- 6-Jun-14 @ 3:33 PM
Hiya am looking to see how a go about getting socil work involved with my dad he needs help getting around as he's house bound he was attacked in his house in October 2013 and he's applied for a gha house he not gettin any were with nobody he's disabled aswell and he defo needs to be put down to a ground floor house and out the area were the assault took place he stays in his room and never comes out it wee need help from someone thanks x
Bif
- 12-Mar-14 @ 10:28 PM
I have a 5.5 year old girl that has a condition that's make her have problems. Is it right that a social work can't tell the difference between this and someone being neglected. And that the social worker makes the parents look really little because she can't be bothered to listen to other professionals
nblblake
- 9-Dec-13 @ 10:42 PM
you dont say anything about how social workers help and support those with disabilities.
kay
- 16-Sep-12 @ 5:02 PM
My aunt works as a Social Worker helping kids from another country. On this website , you dont incude anything about helping other kids from the country. I was thinking that yall should send programs about Social Workers who focus on kids who have been taken away from their homes. Would yall mind posting some information over helping kids who have been taken away from their homes?
carolina
- 7-Sep-12 @ 4:47 PM