Do Foreign Children Have a Right to A Classroom Assistant?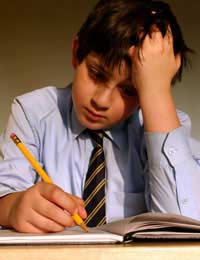 Q.Do foreign national children have the right to a classroom assistant in primary 1 if their English is not that great and the teacher is very impatient with them?
(Miss Deborah Foster, 12 September 2008)

A.
Being a foreign national child and speaking poor English can be very hard for children in UK primary schools and they have extra challenges to face. However, just the fact of being a foreign national sadly doesn't automatically give them the right to have a classroom assistant, although it can certainly help their learning and development if they do have extra support.
For teachers, teaching a class of children is demanding in itself, but it presents extra challenges when one child doesn't have very good English. This is one reason why it may seem that they're being impatient with them, but it may not be intentional.
If you're concerned about your child not having good enough English skills to cope well in the classroom or keep up with what the class is being taught, then in the first instance it's advisable to speak to the classroom teacher or school head for advice and help. Explain the situation and the difficulties that your child is having, especially if they may not be aware of everything yet (i.e. when the child has only just arrived at the school) and politely ask if any extra help can be provided.
Most schools do have several classroom assistants, or teaching assistants, available and they may work one-on-one with certain pupils or support the classroom as a whole. Hopefully the school in question will already have a classroom assistant who can step in and help. Depending on the language in question and the degree of difficulty your child is having, they should be able to help your child through their difficulties and slowly pick up extra language skills.
In addition to the help they receive at school, as a parent you can help by trying to improve your child's grasp of English at home. For example, you could try and speak English as much as possible, if English isn't your native tongue, read English books together and ensure your child is clear about all the essential and basic English words. If you feel they could do with an extra boost of help, you could explore extra-curricular tuition – the school may be able to recommend a suitable tutor.
You might also like...
I would like to know what gcse options i need to take as a gcse(s) to be able to work at my secondary school in the additional needs department as I know a few people with additional needs. I won't name them or put them out there but I know them to have adhd, autism spectrum disorder and OCD. I would like to help children with additional needs and learn more about it at the same time as I am not special needs myself.Thank you :)
Emily
- 22-Jan-21 @ 6:33 PM
Hi, we run a church 'youth group' currently for 11 - 16 year olds.Can we extend the age to include 18 year olds?If we do have 18 year olds in with younger children are there any restrictions we need to put in place or safeguard measures? Thanks.
Jasper
- 4-Oct-19 @ 5:29 PM
Hi, I together with my partner would like to start a children's' home of about 3 to 4 childrens. We are from a nursing background. Could you kindly advice re: start up costs, any funding available and where it can be obtained, qualification requirements and if there is demand? Plus any other relevant information. Thanks
Win
- 12-Apr-17 @ 12:05 PM