Children's Drama Groups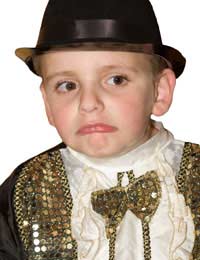 Attending drama classes is a great way to build confidence in children. Working in a team, being part of a creative project and then enjoying the performance itself helps to create a well-rounded child that is able to speak confidently. Being part of this process is very rewarding.
Many schools have their own drama groups in addition to official drama classes there are often opportunities for part time work outside of school hours. Any person applying to work in these groups will be required to have a CAB check and have relevant experience in teaching and working with young people.
School drama groups are often run by people that have not previously worked as teachers but have worked in the theatre, such as people who are returning to their home town after working in London and are keen to 'give something back' to the community.
Schools and Private Drama Clubs
It is worth noting that drama group positions in schools and youth groups are not particularly well paid as although the hourly rate may be good, there are few working hours available. There may, however, be a number of benefits if you are employed by the local authority. The best place to find out about relevant drama recruitment vacancies in local authorities is to look on the appropriate local authority's website under recruitment, or look in the local paper. Many schools also have their own recruitment page on their individual website, so if there is a particular school in which you would like to work in a children's drama group, apply directly.
Working for a privately-run drama group is more likely to pay a full time wage and there are a growing number of opportunities available. As parents continue to appreciate the benefits to their child's confidence and social development through attending drama classes, more extra-curricular classes are starting.
Places to Find Work as a Kid's Drama Teacher
There are a number of franchise-type operations up and down the country that specialise in running drama classes for children. Perhaps the most widely known and well respected is the Stagecoach franchise, which operates full and part time drama schools for children aged between eight and 14.
Stagecoach offers three core subjects; drama to help develop confidence in clear public speaking; dance to improve physical fitness and coordination and singing to support articulate communication. The organisation is always recruiting teachers and assistants in these core areas. It also operates a large child performance agency, which regularly advertises for chaperones.
The Stage magazine is a great place to find opportunities for working with kids in drama groups. Most newsagents stock it, although it is a good idea to order it or pay for an online subscription as you will be able to check the latest adverts regularly. Many drama groups advertise for new teaching staff in this magazine and there are also plenty of advertisements for drama groups that you can use to make speculative applications.
There are also a great many recruitment websites that have relevant teaching sections. You can either sign up to be informed of suitable positions or use the information of recruiters to contact clubs directly.
You might also like...
Hi, I am a member of a local AM DRAM society and have been asked to draw up a policy to protect both the kids and supervising adults during rehearsals and performances in our community. any suggeastions welcome? x
kate
- 15-Nov-11 @ 11:14 AM