Working in a Youth Club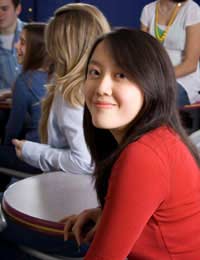 Youth Clubs are clubs or groups set up by volunteers normally to provide a central location for children and teenagers of a particular district with somewhere to go in order to interact with each other socially; and also to give them a sense of togetherness within the confines of their neighbourhood.
Youth clubs are normally funded by the donations of private individuals and businesses and staffed by volunteers who give their time freely in order to provide children and teenagers with a safe haven within their community.
Many youth clubs offer sporting activities like five-a-side-football, hockey, table tennis, pool as well as arts and craft sessions and drama groups. For the younger children there are book groups, role-playing activities, road safety classes and also arts and crafts.
Is My Child/Children Eligible to Attend the Youth Club?
All children are eligible to attend the youth clubs in and around your area; there are no exceptions bar the very young that need much more supervision which may simply not be available. Regardless of social background, religion, or colour the youth clubs are there to offer all children of reasonable age the opportunity to do something different and to do it in the company of other children, some of whom they might not normally come into contact with.
Do Youth Clubs Hold Special Events?
Youth clubs will normally try and do something different from the norm if finances and resources allow. This can be anything from a day trip in the summer holidays to night time excursions to local swimming baths or holding discos. Again it is important to remember that the putting on of such events is very much dictated by the resources available.
Is There A Youth Club Near Me?
Most – but not all – areas have a youth club of some description. These clubs are run – as we have already mentioned – by donations of money, equipment and time from people within the community so there may well be times when the youth clubs are not open and this is simply to do with resources. You can find out from your local council if there is a youth club in your locale or from your Local Education Authority (LEA). In addition you may well find that if there is a youth club in your area that some sort of newsletter or timetable of events will be delivered to your door or posted in a central location for all to see.
Can I Help Out at My Local Youth Club?
The offer of help from a volunteer is rarely refused at youth clubs because – as we have already discussed – volunteers are the life blood or such organisations. If you would like to offer your services you can contact the youth club manager and ask if they are in need of some additional volunteers. Likewise if you are unsure as to where your nearest youth club is and would like to help you can contact your local council or Local Education Authority (LEA).
It is – as always – worth noting that if you wish to volunteer your time to work alongside children then you will need an up-to-date Disclosure and Barring Service (DBS) check. This disclosure is required by anyone who wishes to work with children, the elderly or people considered to be of a vulnerable disposition. You should seek to organise this disclosure before undertaking any work with any of these groups as without it you will not be allowed – by law – to volunteer.
Also it is worth mentioning that you do not have to volunteer your services to work within the youth club but can also volunteer to work on fundraising duties in order to help raise funds and procure equipment on behalf of your chosen youth club.
You might also like...
@THE HEDGE - Yes, it is not up to you to supply the CRB (now DBS) check, it is up to your new employer (whether voluntary work or not) to make checks on whether you are suitable, so they will apply for a new one independently. I hope this helps.
WorkingWithKids
- 20-Nov-14 @ 12:58 PM
Hi would like some advice . i work in a communitycollegeas caretaker and i have a C R B do i need a another one to help with a local youth club as i am the chairman of the club please can you give me some advicethank you
THE HEDGE
- 19-Nov-14 @ 10:25 PM